How to excel in Interviews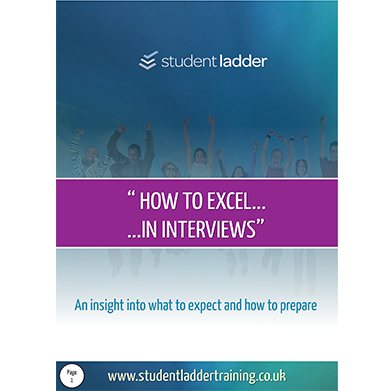 It is important that you learn how to perform well in an interview. It is more a science than an art and one that you can perfect with knowledge and practice.
Read the booklet and get yourself ahead of others, so you go into the interview confidently knowing what to expect and having prepared for it.
Content Overview:
The competency interview

Scoring the competency interview
Key Competencies
Example competency questions
An example of a good answer
The STAR system

Preparation, Preparation, Preparation..
Other types of interviews
Stress interviews
Common interview questions
Problem solving questions
Commercial Awareness
Behaviours
Tips for answering the questions
** Please Note **
This is a downloadable product only. Once you have completed payment, via PayPal, you will be sent an email confirmation of your order with a direct link to your product for download.