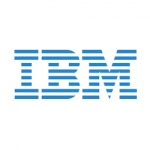 IBM is the world's largest IT and consulting services company. They offer 2 gap year programmes – one business and the other technical. They are both 12 months in length.
Business Placement: Spend your gap year in a business role and you'll be supporting one of IBMs many business areas, such as Project Management, business operations, market research, marketing and sales.
Technical Placement: There's a huge amount you could get involved in – for instance, you could support experts in web design, problem diagnosis, software development, database development and technical project management.
You'll start your placement off with a week-long induction course, along with the other approx 30 other gap year students.
Salary: £15,000 p.a plus laptop and £1000 performance related bonus at the end.
Holiday: 25 days pro rata
If you decide to go to university, IBM will set you up with an IBM mentor when you start your course. In addition, If you want to return to work with them during university holidays, they will try and accomodate this.
Who can Apply? 
To be eligible to apply, you must have at least 5 GCSE's at grade C or above including Maths and English and at least 160 UCAS points.
You must also be eligible to work in the UK.
The majority of IBMs apprentices are based from client sites across the UK which means having a flexible attitude to travelling around the country and staying away from home is a must have.
You don't need any work experience though so don't worry.
Learn more about IBM online tests and assessment centre HERE.
Bookmark Job
You must sign in to bookmark this listing.