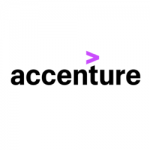 Accenture Consulting Industrial Placement
Accenture (6 or 12 months). 12-month consulting placements for second-year undergraduates and six-month placements for third-year undergraduates on a four-year course. To qualify, you'll need to be studying a technical or business-related degree that offers the option of an industrial placement. They also offer a Technology industrial placement. designed specifically for would-be software engineers. Lasting twelve months, it combines formal training with practical, hands-on experience in live development environments.
In the Consulting Industrial Placement, you can expect to be immersed in live consulting project work from day one. Intense and rewarding, the programme allows you to make your first mark on a vast global business, while forming connections with a mix of talented people at every level.
Bookmark Job
You must sign in to bookmark this listing.
Apply For job
To apply for this job please visit 9nl.org.