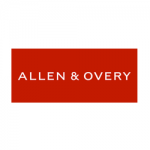 Allen & Overy Open Days. There are 2 open days run in the summer aimed at first year undergraduates. The day's programme includes talks and workshops, which provide details about practice areas and clients, their training contract, and the skills you will need to develop to become a successful commercial lawyer. You will also spend part of the day work shadowing a trainee in one of the departments, allowing you to see what the role really entails. A number of other open days run throughout the year for any student.
Bookmark Job
You must sign in to bookmark this listing.
Apply For job
To apply for this job please visit 9nl.org.