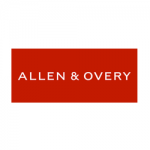 Allen & Overy Training Contract
Allen & Overy: The training contract is based on three or six month rotations through a number of departments or practice areas, where you will sit with a partner or an associate. You are able to create a seat plan tailored to your interests and aspirations and explore the possibilities of international or client secondments.  You'll also nominate a "priority seat" which means you'll be guaranteed experience in a chosen department (subject to business need). The core areas of expertise are Banking, Corporate and International Capital Markets and as a trainee you will spend at least twelve months of your training contract gaining experience in at least two of these areas. You will also need to gain contentious experience, which you will do in the Litigation department.  Allen & Overy now offer trainees the option of completing a Litigation course to gain contentious experience. They currently offer 37 international seats in 21 of their offices and trainees usually apply for secondments for the final six months of their training contract.
Bookmark Job
You must sign in to bookmark this listing.
Apply For job
To apply for this job please visit 9nl.org.