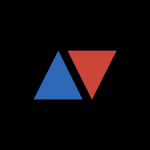 Amplify. They have a nine-week Trading Career Programme (a three-stage, multiple-asset course including financial backing in the final stage) and is the first of their programmes to receive formal industry recognition. Successful graduates will now receive an Advanced Level 5 Diploma in Trading & Financial Markets Analysis whether they opt for our in-house Career Trading Desk or remote study Career Hybrid course format. This is in recognition of nearly 400 contact hours of professional training, including at least 320 hours of live trading, as well as completing modules including global macro fundamentals, technical analysis, behavioural finance and trading psychology.Training follows an intensive and structured timetable progressing traders onto the live market where each trainee trades with a company funded account, receiving 60% of their trading profits. Products traded include equities, fx, commodities and fixed income. There is a cost to the programme: £1600 + VAT per stage and there are 3 stages.
Bookmark Job
You must sign in to bookmark this listing.
Apply For job
To apply for this job please visit 9nl.org.