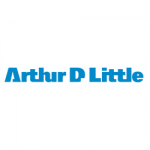 Arthur D little Industrial Placement
Arthur D little (4-6 months). Business Analyst.
Digital Business Analyst Interns typically join Arthur D. Little for a 4-6 month period. During their internships, Digital Business Analyst Interns are active members of project teams and often execute similar responsibilities to full-time junior members of staff.
The role requires a high level of creative thinking and problem solving and an open mind to challenge pre-conceived views, combined with strong quantitative, interpersonal and team-working skills. An academic in one or more of the following is desirable, though not essential: computer science, digital software engineering, digital marketing, customer experience, mathematics, web science, complexity science and systems thinking.
Required Profile 
Business Analyst Interns are students in their final year of studies, who are approaching graduation, or who have recently graduated from a leading school or university. Your academic records should demonstrate significant analytical or quantitative experience, typically from a numerate discipline (e.g., mathematics, science, economics, business, and engineering).
Bookmark Job
You must sign in to bookmark this listing.
Apply For job
To apply for this job please visit 9nl.org.