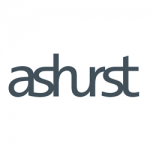 Ashurst Training Contract
Ashurst: You will complete four seats of six months each. One will be in the corporate department and another in the finance department. The other two seats can be in any from a broad range of practice areas. These include Dispute Resolution, Competition and EU Law, Employment, Energy, Transport & Infrastructure, Real Estate, Tax and Technology. You could choose a seat in an area you have a particular interest in, join an international office, or go on secondment to a client.
Bookmark Job
You must sign in to bookmark this listing.
Apply For job
To apply for this job please visit 9nl.org.