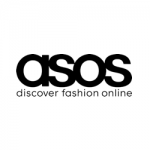 ASOS Industrial Placement
ASOS run an established programme and offer accredited placements across the business for students that are required to participate in a placement scheme as part of their undergraduate degree. These placements start in late June for a duration of 12 months.
Buying
Merchandising
Software Engineering
People Experience
Pattern Cutting
Marketing
Finance
Design
Sourcing
Sustainable Fashion
Corporate Responsibility
Production
UX/UI
PR
Bookmark Job
You must sign in to bookmark this listing.