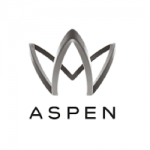 Aspen: They are a leading insurance and reinsurance company with assets of $12 billion and approximately 1,200 staff across 11 countries around the world. Each year they take on a number of graduates into different streams including Underwriting, Actuarial & Capital Modelling, Business Transformation, Compliance, and Finance. Their graduate scheme runs for two years, during which you will receive professional training and development opportunities, be fully sponsored and supported through professional qualifications. You need to have a 2.1 in any degree discipline and be highly numerate to apply.
Bookmark Job
You must sign in to bookmark this listing.
Apply For job
To apply for this job please visit 9nl.es.