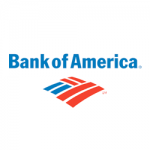 Bank of America Merrill Lynch Spring Insight
Bank of America Merrill Lynch

London
Bank Of America Merrill Lynch Spring Insight: BAML offer a Spring Insight Programme, which is firm wide. You will gain exposure in two business areas of your choice, these include: Global Banking & Markets Wholesale Credit, Global Corporate & Investment Banking, Global Markets, Global Transaction Services and Technology. The programme is held in April each year. You can practice bespoke tests for the Bank of America HERE.
Bookmark Job
You must sign in to bookmark this listing.
Apply For job
To apply for this job please visit 9nl.org.