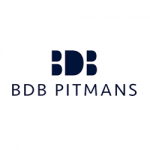 BDB Pitmans Vacation Scheme
BDB Pitmans : 2 weeks across various departments.
They have up to 10 paid summer placements available each year. The summer placements take place over two weeks in June and July each year. Currently they are based in the London Westminster office but you will have the opportunity to meet people from Reading and Southampton offices and learn about the work they do.
You will spend two weeks, gaining valuable experience with two legal departments. They aim to give you as much practical experience as possible, plus the opportunity to experience first-hand how our solicitors and partners work.
Bookmark Job
You must sign in to bookmark this listing.
Apply For job
To apply for this job please visit 9nl.org.