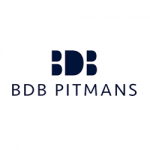 BDB Pitmans Training Contract
Bircham Dyson Bell

Cambridge, London, Southampton & Reading
BDB Pitmans: They have 7 training contracts and approximately 20 summer placements available each year so if you are interested in a training contract you should consider applying for their summer placement. After a comprehensive induction programme, you'll experience legal training over four six-month seats. You'll also receive training in other skills vital to your career development, such as networking and client management. Seats are offered within: Commercial, Corporate, Employment, Charities, Real Estate, Government & Infrastructure, Private Wealth and Litigation and Dispute Resolution.
Bookmark Job
You must sign in to bookmark this listing.
Apply For job
To apply for this job please visit 9nl.org.