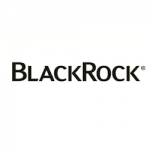 BlackRock Summer Internship
BlackRock: 8 weeks in length with this large global asset manager.You'll have real-world responsibilities throughout the summer, in addition to professional development, networking and social events.
In addition, the BlackRock Founders Scholarship is aimed at penultimate year undergraduate students who have demonstrated leadership in creating and sustaining diverse, inclusive communities in the U.K. In addition to a summer internship, candidates may also receive a merit award of £5,000.
Bookmark Job
You must sign in to bookmark this listing.
Apply For job
To apply for this job please visit 9nl.org.