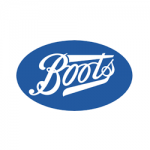 Boots: They offer a number of graduate programmes that include the Brand, Buying & Marketing Programme. This is a two-year scheme providing hands-on experience in two jobs in the areas of Buying, Brand and/or Marketing. You'll also get to do a placement in one of the stores. The Retail Management Programme is about learning by doing and experiencing retailing first-hand, so you will spend time in the stores.
The Technology Leadership is a varied 2-year programme based in Nottingham where you'll experience three jobs in Solution Delivery, Service and the IT Business Office. The Finance Programme is three years in length and they will fund your professional qualifications. You will be based in Nottingham where you will rotate in Financial Accounting, Management Information and Business Partnering.
Practice Boots online tests HERE.
Bookmark Job
You must sign in to bookmark this listing.