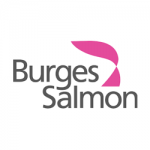 Burges Salmon Vacation Scheme
Burges Salmon

Bristol, London
Burges Salmon:a 2 week placement where you visit 2 departments of your choice.
During your two-week vacation scheme, you will:
work in two departments of your choice
get involved in 'Äòreal' work
have the chance to go to client meetings and visit court
attend skills sessions run by trainees and solicitors
get to know colleagues up and down the firm through social and sports events.
Every year they run awinter vacation scheme(one week), aspring vacation scheme(two weeks) andtwo summer vacation schemes(two weeks each), which are open to anyone who is eligible to apply for a training contract , regardless of your degree discipline.
They recruit between 60-70% of their trainees from the vacation scheme. You'll be offered a training contract interview at the end of your scheme.
Bookmark Job
You must sign in to bookmark this listing.
Apply For job
To apply for this job please visit 9nl.org.