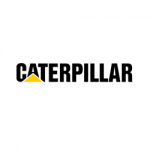 Caterpillar Graduate Scheme
Caterpillar. They have opportunities in various disciplines, including Engineering (various areas); IT; Finance; Sales & Marketing; Supply Chain; Purchasing and HR Opportunities vary by location with facilities in Peterborough; Stafford; Leicester; Wolverhampton; Bracknell, Solihull, Shrewsbury, Wimborne, Peterlee and Northern Ireland. Depending on your chosen discipline, the Graduate Scheme offers rotations in different departments and functions in order to provide you with a range of experience and knowledge. Consequently at the end of the Scheme you will have an excellent grounding in your chosen field. Caterpillar offer support and financial assistance towards achieving a professional qualification within your chosen discipline.  For engineers who are looking to become chartered, the Graduate Scheme is aligned with the MPDS programme. Caterpillar also own Perkins.
Bookmark Job
You must sign in to bookmark this listing.