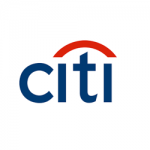 Citi: Opportunities for their Full Time Analyst Programme are offered within Capital Markets Origination, Research, Corporate Banking, Transaction Services, Investment Banking, Private Banking and Sales and Trading. Within the Corporate Functions, opportunities exist within HR, Operations, Technology Infrastructure and Risk Management. Learn more about Citi's assessment process and online tests HERE.
Bookmark Job
You must sign in to bookmark this listing.
Apply For job
To apply for this job please visit 9nl.org.