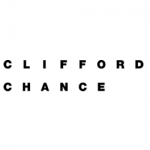 Clifford Chance Vacation Scheme
Clifford Chance

London, Newcastle
Clifford Chance: they run one two-week Summer Vacation Scheme for penultimate year students. You'll benefit from an introduction to the world of commercial law, undertaking real work and interacting with people at every level of the business. You'll work with lawyers experienced in one of the practice areas.
Learn more about Clifford Chance assessment process and online tests HERE.
Bookmark Job
You must sign in to bookmark this listing.
Apply For job
To apply for this job please visit 9nl.org.