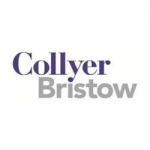 Collyer Bristow Training Contract
Collyer Bristow: As a trainee, you will spend six months in four of five key practice areas working with a range people from senior partners to more recently qualified solicitors. Practice areas include Corporate & Commercial, Dispute Resolution, Tax & Estate Planning, Family, Employment and Property.
Bookmark Job
You must sign in to bookmark this listing.
Apply For job
To apply for this job please visit 9nl.org.