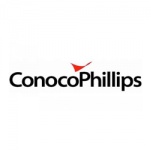 ConocoPhillips Graduate Scheme
ConocoPhillips

London & Aberdeen
ConocoPhillips: They recruit graduates into Operations & Engineering, Geosciences & Reservoir Engineering and Trading & Corporate Functions. The later area includes the Commercial and Marketing businesses based at ConocoPhillips' offices in London and Aberdeen respectively. Opportunities here include The Commercial Graduate Development Programme, which is a two-year structured programme for graduate new hires to the London Commercial group in London. You will work one year in a commercial role and one year in a Finance/Risk management role. During this time you will also participate in training activities that will provide a solid foundation for your career with ConocoPhillips.
The Geosciences & Reservoir Engineering graduates are typically positioned within a multi-function team working one or more of either, exploration, geological operations, seismic operation, field development & reservoir modeling or reservoir management and production engineering. Rotational assignments will be offered in the first 2-3 years. A significant portion of the professional development in the early years is down to hands-on work experience, supplemented by regular formal training schools. Within the Operations & Engineering area, ConocoPhillips offers varied engineering discipline roles including: civil/structural; chemical/process; mechanical; control systems and instrumentation; electrical; naval architecture; safety and environmental engineers. For these opportunities they normally recruit graduates from established Engineering MSc/MEng Courses who are committed to achieving chartered engineering status.
Bookmark Job
You must sign in to bookmark this listing.