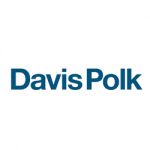 Davis Polk Training Contract
Davis Polk: 2 year training contract with this US firm in London. You will also have the opportunity to undertake a secondment to the firm's New York office. 1st year Salary is £50k. Davis Polk ranks among the leading law firms advising on European M&A and capital markets transactions. 
Bookmark Job
You must sign in to bookmark this listing.
Apply For job
To apply for this job please visit 9nl.org.