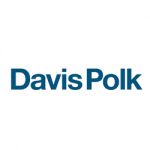 Davis Polk Vacation Scheme
Davis Polk. A 2 week vacation scheme offered in London by this US law firm. You will have the opportunity to work on international transactions for a variety of clients.They recruit their trainee intake from the summer vacation schemes, which run in June and July.
Bookmark Job
You must sign in to bookmark this listing.
Apply For job
To apply for this job please visit 9nl.org.