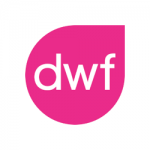 DWF: They were awarded 'Top Law firm for training contracts' in 2014/15. The training contract is divided up into six four-month seats, which gives you the opportunity to experience more practice groups than traditional training contracts. You'll get a real taste of the variety of work on offer and can make an informed decision about your future career path. In your final seat you can return to the practice group you want to qualify into, giving you over 8 months pre-qualification experience. As a DWF trainee, you'll work with partners, directors and associates on complex, high value work.
Bookmark Job
You must sign in to bookmark this listing.
Apply For job
To apply for this job please visit 9nl.org.