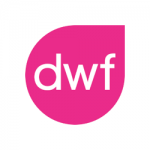 DWF. They have a number of offices including London, Dublin, Edinburgh, Birmingham, Glasgow, Manchester, Liverpool and Leeds, where they run 2 week vacation schemes as well as open days.
The two week vacation scheme gives you the chance to work with partners, associates and trainees across two different practice groups. You'll work on live legal matters and will be given responsibility right from the start.
This is combined with a variety of internal workshops and presentations, helping you understand DWF as a business. You'll also complete a group project that's designed to aid your professional development and provide you with some of the essential skills of a successful commercial lawyer.
Bookmark Job
You must sign in to bookmark this listing.
Apply For job
To apply for this job please visit 9nl.org.