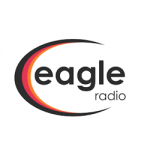 Eagle Radio Work Placement
Eagle Radio – Based in Guidlford, they offer The Academy. You must be able to spend one early morning (6-10am) for a minimum of 6 months. The Eagle Academy offers 5 Production Places available 6-10am one day per week for The Peter Gordon Breakfast Show. (You must have basic knowledge of Adobe Audition.). The News Academy offers a Broadcast Journalism Course. If you're bubbly & outgoing – you could join the street team, otherwise known as The Love Crew. To be eligible, you need to hold a full driving licence and studying a recognised media/journalist course, or aiming to find permanent work in radio having experience already in hospital or student radio.
Bookmark Job
You must sign in to bookmark this listing.