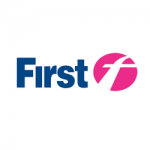 First Group Graduate Scheme
First Group. You can apply for operations or engineering with this leading transport group. In the engineering programme, you elect to focus on either bus or rail. And gain exposure to maintenance, repair and fleet reliability; together with operations management and project and contract management. There will be 12 months' training, followed by a further 12 months of focused, hands-on experience. After that, you'll receive 2 years' monitored support in a management role. You require a 2.2 in BEng or MEng. In the operations programme there will be on-the-job learning with skills development, plus rotational placements that will give you a broad perspective of the business. You'll also have the opportunity to work towards gaining professional qualifications. You need a 2.2 degree. First are based in Swindon.
Bookmark Job
You must sign in to bookmark this listing.