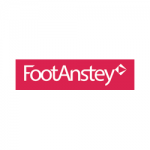 FootAnstey Training Contract
FootAnstey: With a portfolio of regional, national and international clients, FootAnstey offers specialist legal advice to businesses, public sector organisations and individuals. This enables you to experience different disciplines across different offices (Bristol, Exeter, Plymouth, Taunton, Truro). Practice areas include: Banking & Finance, Clinical Negligence, Commercial, Construction & Engineering, Corporate, Dispute Resolution, Employment, Family, Inward Investment, Mental Capacity, Personal Injury, Projects, Real Estate, Restructuring, Courts & Advocacy and Wealth.
Bookmark Job
You must sign in to bookmark this listing.
Apply For job
To apply for this job please visit 9nl.org.