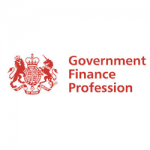 Government Finance Profession Graduate Scheme
Government Finance Profession

UK-wide
Government Finance Profession: They oversee the implementation of strategies for improving management of financial resources across central government. They offer the Financial Mangement Development Scheme. A comprehensive training programme will combine tailored job placements at a variety of locations with a three to four year programme of study towards a professional accounting qualification. You'll also have your own personal mentor to guide and advise you, and management training to develop your leadership and communication skills, as well as your ability to think for yourself. Opportunities are far ranging with the chance to specialise in financial management or internal audit.
Bookmark Job
You must sign in to bookmark this listing.
Apply For job
To apply for this job please visit 9nl.es.