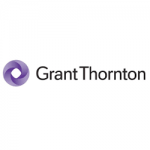 Grant Thornton Graduate Scheme
Grant Thornton: Opportunities exist within Tax, Audit, Business Risk Services, Recovery and Reorganisation and Actuarial. There are also a number of specialist areas within these departments. A 3-year training contract is offered. They take 300 trainees a year, the majority of who go into Tax and audit. They accept applications from all degree subjects. Practice tailored psychometric tests similar to the ones used by Grant Thornton HERE.
Bookmark Job
You must sign in to bookmark this listing.