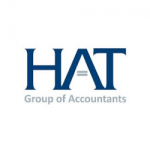 HAT Group Graduate Scheme
HAT Group: HAT is a training consortium of 60 small to medium-sized firms of accountants. HAT recruits ACA & ACCA trainees on behalf of their full member firms, which range in size from just 3 partners and 15 professional staff, up to 30 partners and over 150 professional staff. For details of the member firms please click on this link. They have up to 60 roles each year. They have two intakes, in January and August, but accept applications all year round. Most vacancies are in central London, but there are also opportunities in Surrey, Kent, Essex, Hertfordshire and Manchester. Joining a HAT firm means you will get the very best of both worlds; early responsibility that comes from training with a small or medium-sized firm as well as a highly reputable training package. You will be joining a well-recognised, three-year chartered accountancy training programme coordinated by HAT. They oversee your professional exam training for the ICAEW exams with one of the leading accountancy tuition centres. Full paid study leave is given and approximately 24 weeks are spent at tutors during your training contract. As well as passing the exams, you will also attend high quality practical courses. These courses will teach you how to carry out efficient practical work. You will be responsible for completing a whole range of assignments including accountancy, audit and giving business advice to a wide variety of clients.
Bookmark Job
You must sign in to bookmark this listing.