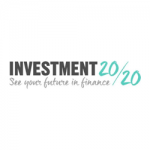 Investment 2020 Graduate Scheme
Investment 2020: This is a scheme put together by 32 investment management firms in the UK. They are offering a trainee programme which is 12 months paid work experience in one of the firms, across a number of business areas such as marketing, IT, infrastructure and investment. At the end of the contract period, you will be considered for a permanent position. Some companies offer a 2 year rotational programme. They are looking for people with a broad range of interests and backgrounds, not just those who have taken maths and economics subjects and welcome graduates from all subjects. The participating companies are: Aberdeen, Architas, Aviva, BNP Paribas, BMO, BNY Mellon, Cazenove Capital Management, Columbia Threadneedle, DST, Fidelity, First State Investments, Franklin Templeton, GAM, Invesco Perpetual, Investec, Janus Henderson Investors, JO Hambro, JP Morgan, Jupiter, Kames, Legal & General Investments, M&G, Mountstone, Murano, Old Mutual, Quliter Cheviot, Record, Redington, Schroders and Standard Life Investments.
Bookmark Job
You must sign in to bookmark this listing.
Apply For job
To apply for this job please visit 9nl.org.