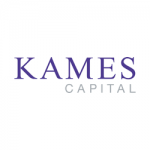 Kames Capital Graduate Scheme
Kames Capital

Edinburgh & London
Kames Capital: Opportunities exist within Investment Administration and Professional services, those areas that support their investment management team. They include Change Management, Finance, Fund Service Management, IT, Operations, Performance Analysis, Portfolio Risk Control, Regulatory Risk, Reporting Strategy and Transfer agency. A degree or postgraduate qualification with a focus on a finance / science / maths / economics / IT related discipline is desirable.
Bookmark Job
You must sign in to bookmark this listing.
Apply For job
To apply for this job please visit 9nl.org.