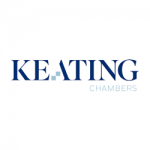 Keating Chambers Pupillage
Keating Chambers. They offer three 12-month pupillages. Pupils are normally allocated four supervisors in the course of their 12-month pupillage. This ensures that each pupil sees a variety of work of differing levels of complexity within Chambers. Keating Chambers specialises in construction, technology and related professional negligence disputes. These disputes often relate to high-profile projects in the UK and overseas and typically involve complex issues in the law of tort, contract and restitution. They are involved in disputes of all shapes and sizes: from residential building works to multi-million pound projects for the construction of airports, dams, power stations and bridges. Much of Chambers' work also includes rapidly developing areas such as information technology, telecommunications and energy. Some of their members are also involved in EU law. Members of Chambers act as advocates in litigation and arbitration throughout the UK. They are often instructed to act in international hearings elsewhere in Europe and throughout Asia, Africa and the Caribbean.
Bookmark Job
You must sign in to bookmark this listing.