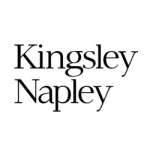 Kingsley Napley Training Contract
Kingsley Napley: They offer 5 trainees each year in London. Trainees complete four six month seats, providing a wide range of practical experience and skills in contentious and non-contentious work. Practice areas include: Clinical Negligence & Personal Injury, Corporate & Commercial, Criminal Litigation, Dispute Resolution, Employment, Family, Relationships, Divorce, Immigration, Private Client, Public Law, Real Estate, Regulatory & Professional Discipline. They do not offer funding for LPC or GLC.
Bookmark Job
You must sign in to bookmark this listing.
Apply For job
To apply for this job please visit 9nl.org.