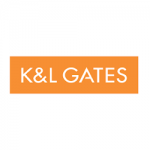 K&L Gates Training Contract
K & L Gates: A US firm with a London presence. Their training contract will involve working in 4 different areas from: Corporate & Transactional, Energy, Infrastructure  & Resources, Finance, Financial services, IP, Litigation, Policy & regulatory and Real Estate. 
Bookmark Job
You must sign in to bookmark this listing.
Apply For job
To apply for this job please visit 9nl.org.