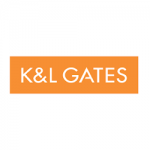 K&L Gates Vacation Scheme
K&L Gates. They offer a 2 week legal work placement in london. You will get broad exposure to opportunities in diverse areas such as white collar crime, sports law, M&A, finance, real estate and environment, amongst others.
They also run a series of open days. The scheme is open to penultimate-year law students and final-year non-law students. They aim to give you a seat in at least two departments.
Bookmark Job
You must sign in to bookmark this listing.
Apply For job
To apply for this job please visit 9nl.org.