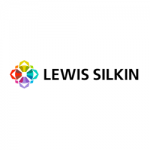 Lewis Silkin Training Contract
Lewis Silkin: After the induction, you will rotate through four six-month seats, working in the firm's two divisions – EIR (Employment, Immigration & Reward) and CMI (Creators, Makers & Innovators) and possibly on client secondments. The aim is for you to gain a mixture of contentious and non-contentious experience and real responsibility at an early stage so you can develop as quickly as possible.They will also pay for the GDL and LPC fees and provide a maintenance grant.
Bookmark Job
You must sign in to bookmark this listing.