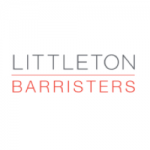 Littleton Chambers Pupillage
Littleton Chambers. They are a long-established civil set, specialising in employment and commercial litigation. Over the 12-month period you have three months with four different supervisors. After the first six months of your pupillage, you will be eligible to take on your own work. Typically, pupils in Littleton Chambers have been briefed once or twice a week. Their areas of work include Employment Law, Commercial Law, Disciplinary & Regulatory, Sport, Professional Negligence and Mediation and Arbitration.
Bookmark Job
You must sign in to bookmark this listing.