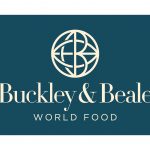 Marketing Assistant
Buckley & Beale Ltd

Tormarton, South gloucestershire, , Work from Home, , 50 miles max from Bath,
The successful candidate will join an energetic and friendly team who since Covid 19 have been working from home. It is intended that we will remain WFH to allow our employees to enjoy continued flexibility in their hours and pattern of working. We intend that the new recruit will work alongside the current post-holder for a period of two weeks for direct training.
Responsibilities will include:
Supplier Management
• Acting as an integral link between the supplier and the customer, supporting suppliers with customer requirements and building strong collaborative relationships.
• Coordinate in and outbound product samples.
• Assist in the supplier set up and onboarding of products, ensuring product data is maintained accurately on company systems.
Pricing & Promotions
• Assisting with customer pricing calculations including researching duty rates and additional logistics costs.
• Compiling promotional activity files and monitoring promotion results.
Customer Management
• Managing product listings and acting as lead on key sales and marketing projects, from initial presentations through to first delivery from supplier.
• Uploading of product data and pricing on individual customer online or manual systems and ensuring customer set up on Buckley & Beale system, including confirming details with accounts and logistics.
Product, Business & Import Compliance
• Taking the lead role in product compliance by researching and staying up to date with legislation and border control requirements.
• Ensuring potential imports are compliant with EU and UK regulations through liaison with Port Health, completion of import checklists and reference to appropriate legislation and databases.
• Assisting international suppliers in the creation of EU/UK compliant labels by advising on conforming ingredient statements, nutritional information and label layout.
• Ensuring practical compliance for imported product labels, detailing nutritional information and ingredients with guidance from the local authority.
Marketing & Events
• Be available (post-COVID) to attend and assist at trade exhibitions (e.g. London, Birmingham, Scotland, USA) and represent the company at other events.
• Help maintain the company website and assist with creative tasks such as the formation of sales sheets and other digital customer materials.
• To take a lead role in the company's use of social media to drive product awareness and sales
To fulfil this role, it is anticipated that our ideal candidate will be:
• Educated to degree level or equivalent
(Degree Preferred, however, exceptional candidates who can demonstrate and reference an outstanding track record in a similar role will be considered)
• IT competent with excellent skills in using Microsoft Excel spreadsheets (essential)
• Social media savvy with skills to help us develop our social media strategy
• Have an eye for detail and demonstrate a high level of accuracy in handling data
• Numerate (essential)
• Energetic, focused and able to present new ideas
• A team player but able to manage their own time effectively
For the right candidate, we can offer:
• A starting salary of £20-£22k reviewed after 6 months and then annually
• Training and development
• The opportunity to be part of the growth of an exciting business, and to influence that growth
• Opportunities for career advancement within the company
• A happy and hardworking team environment
• The opportunity to work from home with some flexibility on hours (daily Teams contact, weekly Teams meeting, monthly in person team meeting with other ad hoc meetings.)
• 20 days paid annual leave, rising to 25 days with length of service.
Job Start
We are looking to appoint with a start date of mid July to allow a period of overlap with the current post holder who will be able to undertake some initial induction and training.
If you are interested in working with us, please send your CV and an accompanying letter detailing why you are the person we are looking for, to:
Noreen Finnamore
Managing Director
Buckley and Beale
Somerset House
Church Road
Tormarton
South Gloucestershire
GL9 1HT
Or Email PDF versions to: noreen@buckleyandbeale.com
Bookmark Job
You must sign in to bookmark this listing.