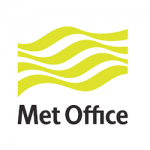 Met Office Graduate Scheme
Met Office: There are opportunities in Forecasting, Technology, Science, Engineering, Marketing and Corporate Services. Applicable degrees for forecasting include meteorology, physics, mathematics, environmental sciences and geography. They provide an Initial Forecasting Course designed to train and test your meteorological knowledge and build your operational forecasting experience. Mechanical and electronic engineering degrees are required for the engineering roles. Some of the scientific roles are primarily IT based and focus on the development and maintenance of specialised scientific software applications, which underpin Met Office Science Programmes. As a Business Graduate Trainee you will experience each of the business areas in this area. You will work within each stage of both the marketing and sales cycles, from product development to sales completion and the different aspects in between. Degrees in Business, marketing or sales are required. There is a wide range of roles available in Corporate Services including HR, Communications, Finance, Planning & Audit, Legal & Procurement, Property & Facilities Management, Audit, and Corporate Governance.
Bookmark Job
You must sign in to bookmark this listing.
Apply For job
To apply for this job please visit 9nl.es.