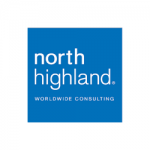 Northhighland Industrial Placement
Northhighland. They are a global consulting firm with openings for analysts looking for a placement year. You will spend the majority of your time working on client-sites as part of small, intimate teams who help clients meet their operational and technology needs. You need a genuine interest in business and technology. They are based in London.
Bookmark Job
You must sign in to bookmark this listing.
Apply For job
To apply for this job please visit 9nl.org.