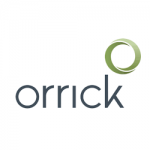 Orrick: An international law firms, with 25 global offices. Their focus is within the corporate marketpalce. They offer a varied and extensive training programme and have a dedicated trainee partner who oversees the supervision and management of trainees. As a trainee, you will sit four six-month seats, one of which must be a contentious seat. They do not offer a vacation scheme. 
Bookmark Job
You must sign in to bookmark this listing.
Apply For job
To apply for this job please visit 9nl.org.