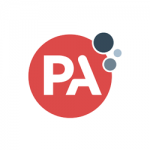 PA Consulting Graduate Scheme
PA Consulting: You will join as an Analyst. PA recruit aorund 50 each year. Typical activities include gathering and manipulating information, presenting conclusions to the rest of the team, managing project plans, assessing risks and documenting client requirements. You will work closely with clients and senior consultants. The majority of Analyst opportunities are based in the EU and the US. Graduate opportunities are predominantly based in the UK, Norway, Sweden and Denmark. In the UK you apply for one specific business area. PA put alot of emphasis on relevent work experience as well as quality academic results.
Bookmark Job
You must sign in to bookmark this listing.