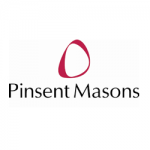 Pinsent Masons Training Contract
Pinsent Masons: Trainees move departments every six months, this gives you the necessary time to develop the legal and commercial depth of understanding required to take on real responsibility. During the second year of training you may also have the opportunity to undertake a secondment to either a client or an international office.  About 20% of trainees undertake a secondment during their training contract. Pinsent Mason have offices throughout the UK, Munich, Paris, Asia Pacific (Shanghai, Beijing, Hong Kong & Singapore), Dubai and Qatar. Their practice areas include Construction, Advisory & Disputes, Corporate, Financial Institutions, Litigation & Compliance, Projects, Property and Strategic Business Services.. They recruit 26 trainees in London each year, 5 in Aberdeen, 13 in Birmingham, 7 in Manchester, 10 in Leeds and similar numbers in Edinburgh and Glasgow. They pay fees for both the LPC and GDL as well as a maintenance grant.
Bookmark Job
You must sign in to bookmark this listing.