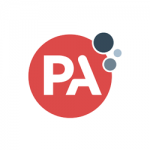 Press Association
Press Association

Yorkshire
Press Association(PA) is the national news agency for the UK and Ireland and a leading multi-media content provider across web, mobile, broadcast and print. For the last 145 years PA has been providing fast, accurate feeds of text, data, photos and video.
For over a century generations of great journalists have started their careers at the Press Association and today they still give many people their first taste of life in the media through their work experience scheme.
As you would expect places are limited but every year a number of would-be journalists or students interested in a career in the media spend some time in their multimedia newsrooms and other departments, learning how PA tells stories in words, pictures and video. They are based in East Yorkshire. The scheme is usually 1 week. You need to Contact Tracey Linzell and tell them why you should be offered a placement.
Bookmark Job
You must sign in to bookmark this listing.