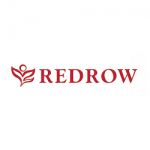 Redrow Group Graduate Scheme
Redrow Group. This construction programme is an intensive two-year introduction to Redrow's building process, designed to give talented graduates the skills and understanding to manage the construction of our award-winning homes. Based on site, you'll gain hands-on experience of the entire build process from start to finish. This 24 month programme will see you gaining exposure to virtually every aspect of Redrow. You'll complete placements in Land, Technical, Construction, Sales, Commercial and Customer Service, with the chance to specialise in two areas in your last year. All the while, you'll be mentored by a Managing Director. You'll also spend some time with other key head office functions including marketing, HR, IT, Finance and Legal to further increase your business awareness.
Bookmark Job
You must sign in to bookmark this listing.