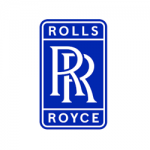 Rolls Royce Graduate Scheme
Rolls Royce. You can choose from two core programmes. Both offer you the choice of a broad range of disciplines, and each has built-in coaching and mentoring. The Professional Excellence Programme is designed to give you a hands-on, immersive experience in the specific field of your choice. Alternatively, the Leadership Development programme will channel your learning into a broader commercial context, giving you the chance to tackle the operational and managerial dimensions of your chosen field.
The Professional Excellence Programme is 12-18 months, comprised of a series of placments each 12 weeks long. Opportunities exist in Commercial, Engineering, Health, Safety and Environment, Project Management, Manufacturing Engineering, Purchasing and Supply Chain Planning and Control. The Leadership Programme consists of two distinct parts. The first is 18 months and made up of a series of six month placements, which one will be overseas. Part two consists of two more 18-24 month posts. You are required to choose a discipline to specialise in. Possibilities include Customer Management, Engineering, Finance, Human Resources, Manufacturing Engineering or Operations Management.
Bookmark Job
You must sign in to bookmark this listing.