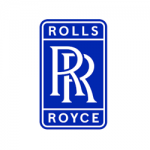 Rolls Royce – work experience programmes
Rolls-Royceis a global company, providing integrated power solutions for customers in civil and defence aerospace, marine and energy markets.
They offer a work experience programme for 14-19 year olds. Applications need to be in by November. Requests need to come from the school or college, rather than directly from the student. You also need to be within a reasonable travelling distance from a Rolls-Royce site.
Requirements
GCSE Students: For a practical or technical placement, you should have or be studying a minimum of 3 GCSEs (or equivalent) in Maths and English Language, plus either Engineering, Design & Technology or Science (excluding Biology), all at grade 4 or C or above.
Bookmark Job
You must sign in to bookmark this listing.