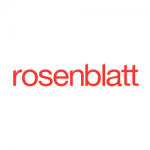 Rosenblatt Training Contract
Rosenblatt: They are an independent city law firm with international reach. You will undertake training in at least four of the firm's core practice areas, namely commercial; construction; corporate; employment; dispute resolution; regulatory and funds; and real estate.
Bookmark Job
You must sign in to bookmark this listing.